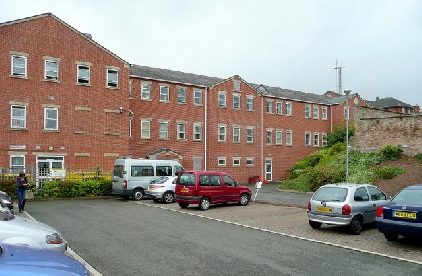 Hospital bosses have reopened the minor injury units at Ross and Leominster community hospitals after being closed since December.
The Wye Valley NHS Trust closed the two units to redeploy experienced emergency nurse practitioners to support Hereford County Hospital.
Health chiefs say the decision was made as part of a planned strategy to help the trust cope with winter pressures.
With a 9.1% increase compared to last year, they say they were able to safely care for the 15,321 patients seen in the Emergency Department during the winter period.
A health trust spokesperson said: "The good news is that despite the increase in attendances, 7,243 patients were seen and treated within an hour of their arrival – an increase of 18.7 per cent compared to last year.
"And on November 26, the Trust experienced the largest number of patients ever recorded in the Emergency Department on a single day – 233.
"When the MIUs temporarily closed in December, the trust promised they would open after Easter and they opened their doors to patients again yesterday morning, Wednesday, May 1."
However, local councillors remain unconvinced that these closures are beneficial for their communities.
Leominster East councillor Jenny Bartlett said: "I am relieved the minor injuries unit has reopened but I would like to see some statistics that show that the closure actually helps the town.
"While it is closed, many elderly residents have to find a way of going to Hereford to be seen to.
"It is also quite an expensive trip for people on low income to take from Leominster when they could be treated in the town."
Ross East councillor Phil Cutter said he was also pleased that the unit had been reopened but said it should be kept open all year round.
"I've been working on getting this reopened and having the unit is really helpful for local people," he said.
"I'm hoping this arrangement will stay and that the minor injuries unit will remain open for the foreseeable future."
The units are now open from 8.30am to 5.30pm Monday to Friday.