Give Us Your Feedback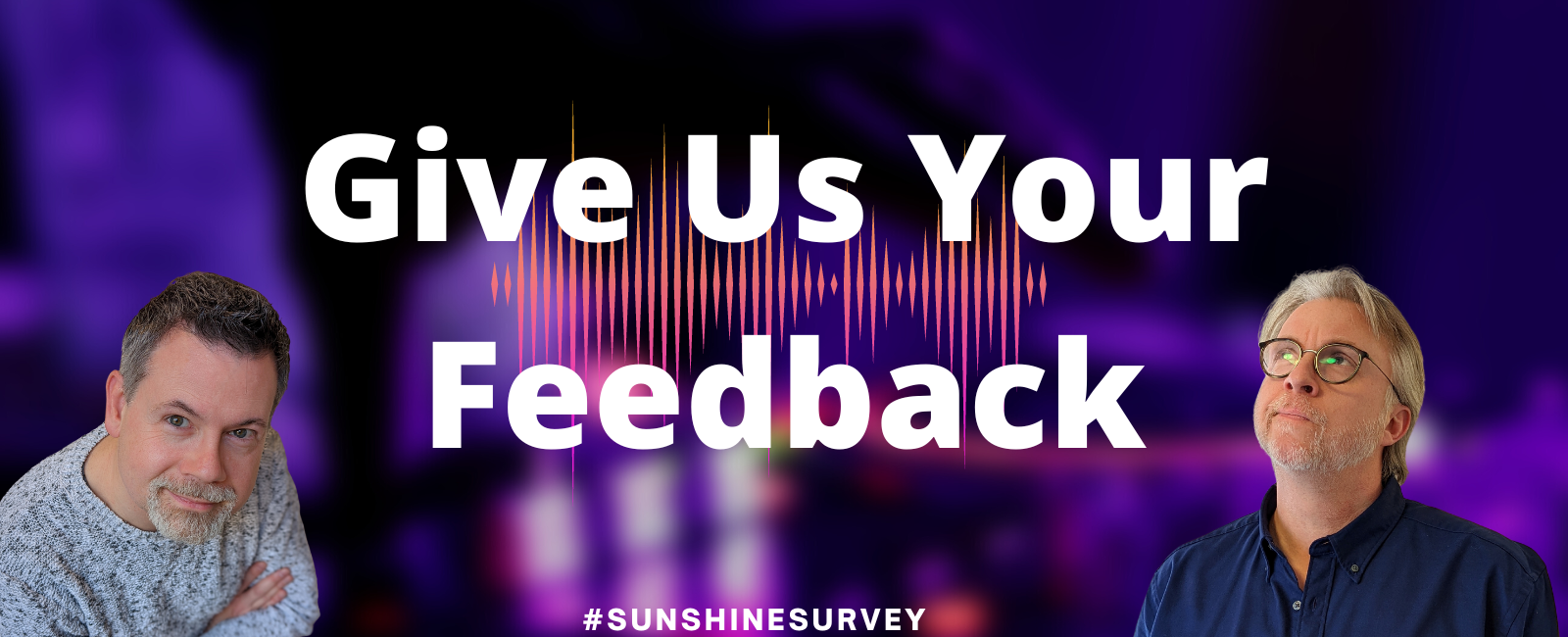 Here at Sunshine Radio we are always looking to improve our sound, and give you the best options on how you (the listener) can listen to Sunshine.
We rely on your feedback in order to do this. We need YOUR help to tell us how we can improve things, and what we are doing right, and what we can improve on.
Everyone who takes the survey gets entered into a monthly draw to win a £50 Amazon Voucher.
The short survey can be completed BELOW
Thankyou for taking the time to read this and complete our survey. Your feedback is so important to us. Please use the icons BELOW to share this on your social media platforms.
Hereford

Sunny

High: 7°C | Low: -1°C

Ludlow

Mist

High: 7°C | Low: 2°C

Abergavenny

Sunny

High: 8°C | Low: 3°C

Monmouth

Sunny

High: 7°C | Low: 3°C