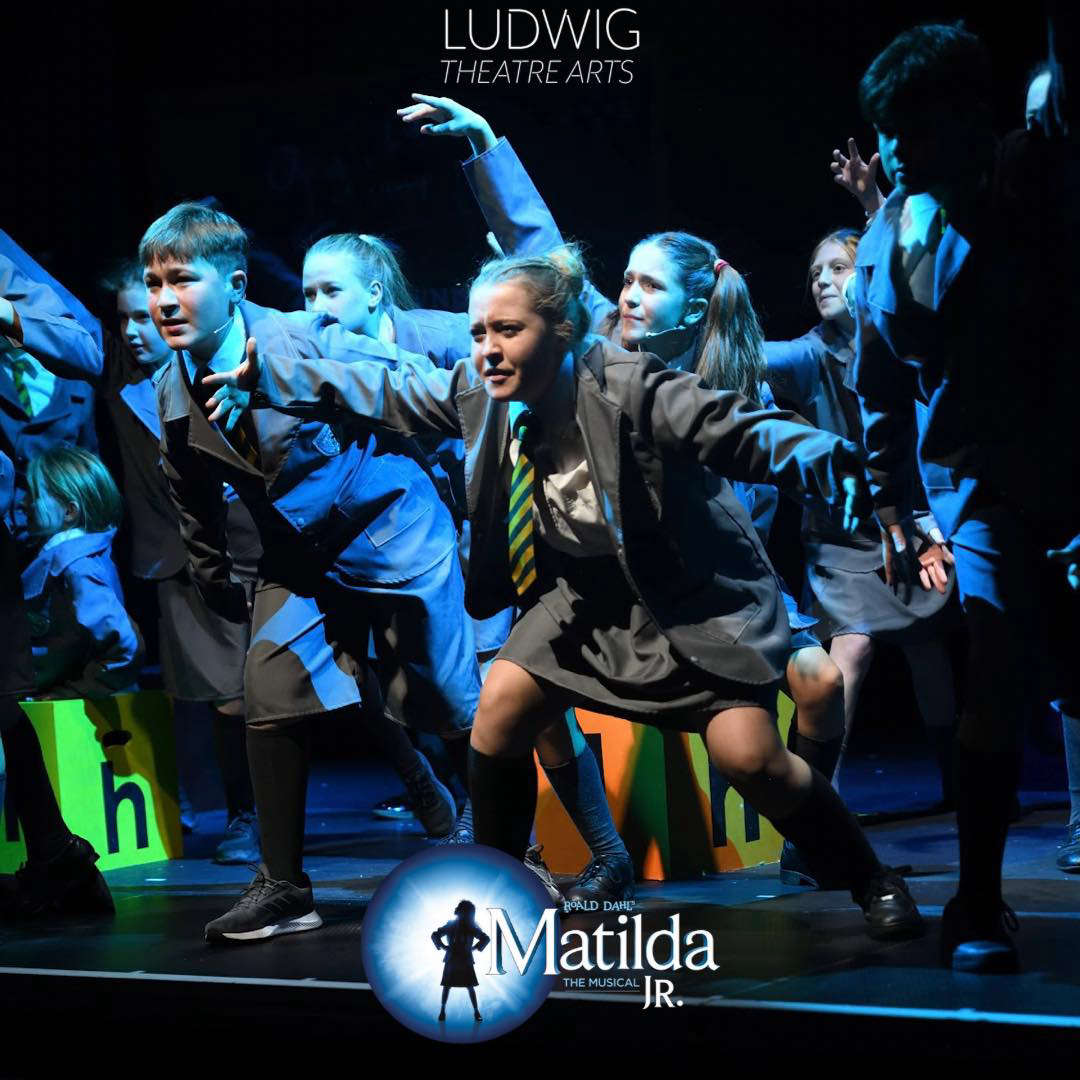 As a huge fan of Roald Dahl's Matilda, I was excited to attend the Saturday afternoon performance of the Ludwig Theatre Arts production of Matilda Jr, the musical at the Ludlow Assembly Rooms.
My excitement was raised as I sat down to a SOLD OUT auditorium (is there anything better than a full house). I also had one excited little girl sat next to me (my daughter) who was just discovering the joys of live theatre (after the 2 year pandemic break), and is a massive fan of the Matilda book and film (the pressure was on).
The stage was set with 7 coloured boxes spelling the words "Matilda". The lights dimmed, and the introduction began.....
The story of Matilda is well known, so adding a fresh spin to it, can sometimes be tricky. Director Jack Ludwig has done an admirable job, his fantastic cast stepped up and delivered a fun, fresh and enthusiastic take on the famous story. With particular mentions to the excellent Ruby Britton who played Matilda, and Jess Tennant who played Miss Honey. For me though, everytime the Wormwoods were on the screen, I was laughing, the parts were played perfectly, and Oliver Handley nailed it at the end with that realisation he was letting his daughter live with Miss Honey, displaying a flicker of emotion, before returning to the selfish Mr Wormwood we know.
The music and dance routines throughout were really well choregraphed, and by the end the audience were on their feet, to acknowledge a truly special production which I would highly recommend. However I still had to ask the toughest critic (my daughter) what she thought...
"Love it Dad, when can I see it again" As she skipped down the street in Ludlow still singing the songs! I think that says it all.
As the production moves onto the Conquest Theatre Bromyard, make sure you see it. You won't be disappointed.
5 stars *****