Starlight Starbright with Outstanding Education Solutions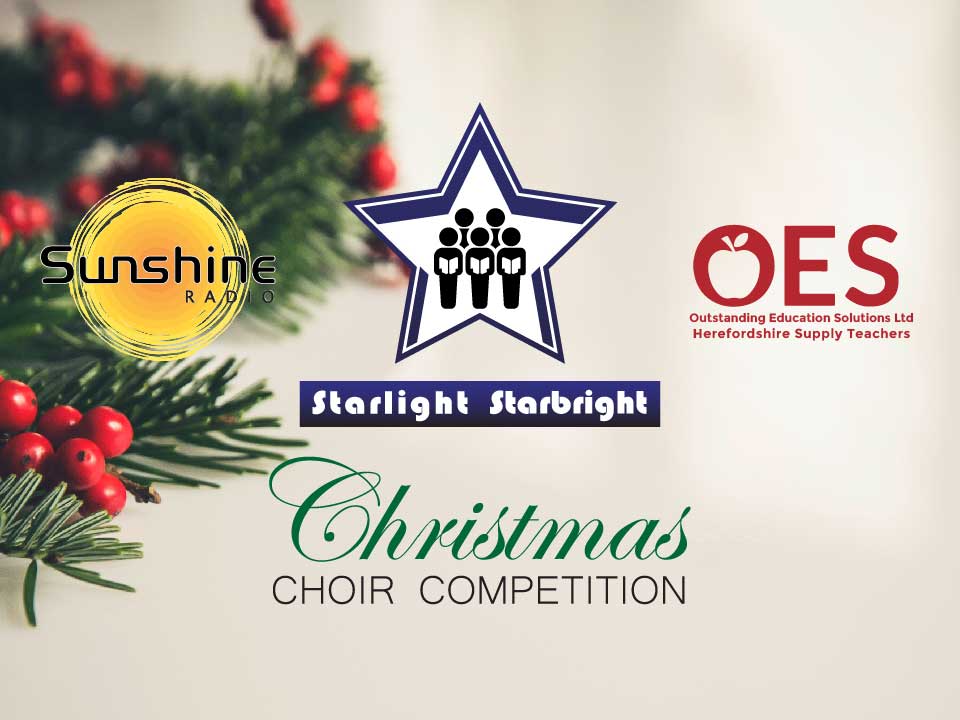 After last years success, Starlight Starbright is back for 2019 in association with our friends at Outstanding Education solutions.
Sunshine Radio will be providing the entertainment again this year for the Hereford Christmas Light switch on and we're inviting 2 lucky schools to perform a Christmas song or two on the night!
So we're calling all schools across our broadcast region to put together a choir of children (it can be mixed age and mixed classes) to learn a song with a Christmas theme and enter them on the form below. We'll then come and record your entry to go into the finals via our website and social media platforms and on-air (parental clearance permitting of course).
The top 6 song finalists will then go to the vote, and the best 2 schools will receive a £200 cash prize each and perform on stage in front of over 3000 people in Hereford High Town. Can you beat Weobley High Schools entry from last year? Hear it below:
Let's make your school shine in 'Star Light Star Bright' with a stage performance in High Town Hereford on November the 17th in front of the children's proud parents and a potential audience of 3000 people. To get your school singing, please fill in the form below: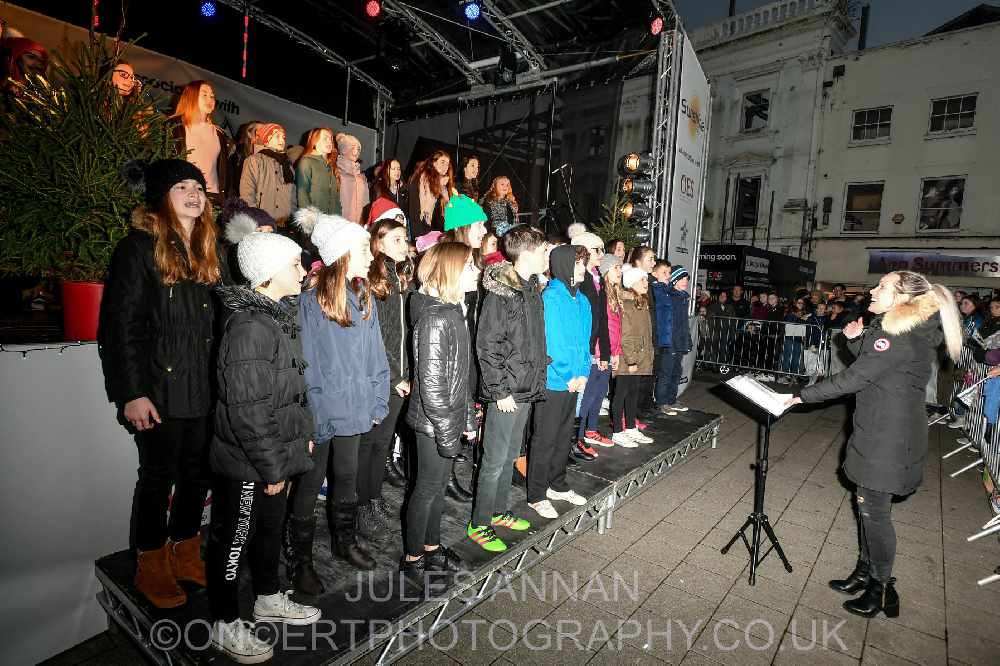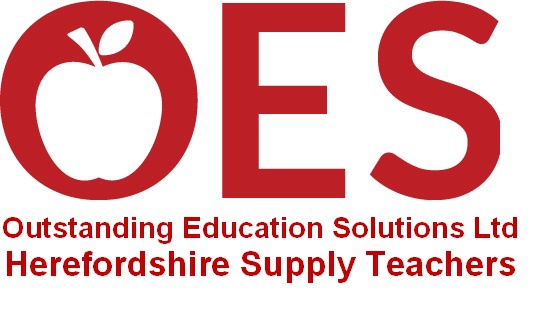 TERMS AND CONDITIONS:
1. Primary and secondary school entries only – children must be aged between 4 – 16.
2. School entrants must be available for us to record at a mutually convenient time.
3. Permission must be provided by each school via parental consent for audio recording, photography, video for any on air, social media and website use.
4. School entrants must be available to attend the Hereford Christmas Light Switch On – Sunday 17th November.
5. The Christmas themed song choice must be no shorter than 2 minutes.
6. The winning school for primary and winning school for secondary will receive £200 prize money on 17th November.
7. Once all entrants are provided and all recordings have taken place, internal judges will choose the finalists.
8. The finalists' songs will be available online from 4th – 8th November and there will be a poll vote system for the general public to vote with.
9. Whoever receives the most votes via the poll vote system, will win the competition.
10. Participants and staff members of entrants are exempt from voting for themselves.
11. Only one vote per person is allowed.
12. The entry deadline is Friday 11th October 2019.
13. Winners will be announced on Friday 8th November 2019.
Hereford

Sunny intervals

High: 15°C | Low: 5°C

Ludlow

Sunny intervals

High: 14°C | Low: 6°C

Abergavenny

Sunny

High: 15°C | Low: 8°C

Monmouth

Sunny

High: 15°C | Low: 6°C