Job Spot

After successfully running recruitment campaigns for local business's on air, we now include all details of the jobs advertised on our website as well.

If your a company wishing to recruit, see at the foot of the page how you go about doing it, and testimonials from some of the companies that have used us!
LATEST JOBS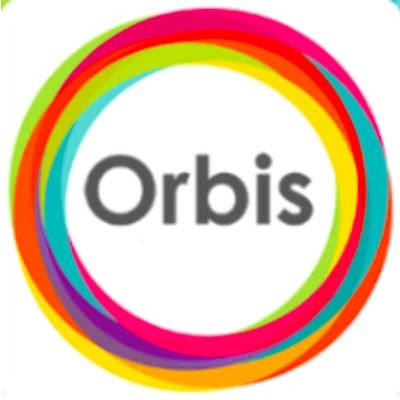 Are you caring? A team player? Do you want a rewarding career that makes a real difference to the lives of others?
Then Orbis Education and Care want you to join their team.
As a support worker you'll help individuals to achieve their independence, discover their self-confidence and engage in lifelong learning…supporting them to reach their full potential.
Love what you do, and build a fulfilling career with Orbis Education and Care.
Apply now. Text 'ICARE' to 66 777 and we'll be in touch.
Join Orbis. Make a difference every day.
--------------------------------------------------------------------------------------------------
Modularwise based in Knighton,Powys are one of the leading UK manufacturers of residential and commercial off-site-constructed
modular buildings and extensions.
To keep standards this high, they need the best people, on both an employed or self-employed basis.
Right now, you should go to www.modularwise.co.uk for details of vacancies for Plaster Boarders, General Operatives and First (or) Second Fix Carpenters.
All applicants must have a willingness to learn, as full training is provided.
And keep checking for new building design and construction roles at www.modularwise.co.uk
====================================================
Avara Foods are the company you want to work with and for...
They are one of the UK's largest food businesses, supplying some of the UK's biggest supermarkets and restaurants.
They are seeking talented people to fill vacancies in food production and support roles within Herefordshire
With a starting rate from £9.28 per hour
Avara offer a wide variety of exciting positions and shift patterns with nationally recognised training and career progression.
For more information about a position with a company that invests in people visit: careers.avarafoods.co.uk
Or call 01432 362200
======================================================
Acumen Care Services Ltd are looking for:
Adult/Children Healthcare Support Worker's
Hours to suit you – from a few hours per week through to full-time, with fantastic opportunities to build a career in care and support if you wish to do so.
Temporary and Permanent Contracts Available working in residential or community-based care and support, or a mixture of both
Salary: £8.60-£13.60 an hour (and paid mileage)
We are a well-established provider, with a reputation for providing care to the highest standards. We can offer shifts to suit you, in the fields of Mental Health, Learning Disabilities, Elderly Care and Children.
We are committed to growing our business from within and, for the right people, we can offer opportunities to develop into roles such as Team Leader, Staff Trainer, Branch Manager, QCF Assessor or Behaviour Support Specialist.
So whether you simply want some part-time care work, a varied and interesting full-time job or a long-term career in health and social support, please register your interest by texting the word CARE to 84222 or see acumencareservices.co.uk
Why use Sunshine for your recruitment?
" We successfully engaged 2 people with Sunshine"
Truly UK
" We filled our position within 2 weeks thanks to Sunshine"
Wicked Car and Van Hire
FOR INFORMATION ON USING SUNSHINE RADIO TO MEET YOUR BUSINESS RECRUITMENT NEEDS EMAIL:
simon.perry@sunshineradio.co.uk
Hereford

Medium-level cloud

High: 11°C | Low: 3°C

Ludlow

Medium-level cloud

High: 10°C | Low: 4°C

Abergavenny

Medium-level cloud

High: 10°C | Low: 4°C

Monmouth

Medium-level cloud

High: 10°C | Low: 4°C